Imagine
projects


that make a

difference

.
About
Developer in all forms of data processing: from visualisation to the creation of processing processes through to machine learning algorithms (AI).
I've been working as a independent data engineer since 2018 for consulting firms , large companies, startups and SMEs.

I support my clients on their digital transformation trajectory gthanks to the diversity of my skills acquired over the course of my assignments in, data processing (ETL), setting up data storage architecture de on the Cloud and all types of data enhancement (visualisation, machine learning algorithms, automation). As I'm heavily involved, I keep a close eye on the level of performance expected by my clients.
I love the variety of encounters and challenges, as well as taking part in new technological challenges that have a positive impact. Thanks to my entrepreneurial activity and some of my clients, I've been able to help promote accessibility and digital access for people with disabilities.
I'm based in Montpellier, South of France, but my work takes me to Paris on a regular basis and I work most of the time remotely. I'm always on the lookout for new technologies and topics, which I share via my Blog.
Don't hesitate to contact me if you would like to discuss your data, a project or simply or simply contact me.
Skills
Data extraction and transformation
Development of data processing pipelines ETL (Extract Transform Load) in Python.
Implementation of tools such as DBT (SQL queries orchestration) and Airflow (ETL Python).
Data extraction from third-party services via API interface (such as Google, Slack or Teams) and storage services (databases, FTP servers, file storage).
Implementation of data Scraping scripts to extract data from websites
Databases configuration
Definition with the client of the data schema with the attributes and indicators relevant to end use
Production launch on Cloud services and security
Development of connectors to insert data
Writing of SQL queries
Types of databases I'm used to working with :
Datawarehouse(BigQuery), DataLake(Bucket S3, Google Cloud Storage ou FTP), PostgreSQL (relationnelle en SQL), MongoDB (document oriented), InfluxDB (time series) and Neo4j (graph oriented)
Making the most of existing data
Dashboard creation (Data Studio, Tableau, PowerBI)
Development of predictive algorithms (Machine Learning) in Python: Clustering, Neural networks et regressions for exemple.
Creation of automations using NoCode tools such as Zapier, Make or N8N for well-defined use cases.
Outils de Business Intelligence avec lesquels j'ai l'habitude de travailler :
Google Data Studio, Dash, Grafana, Tableau Software et PowerBI
Création de Backend Web / API
Development of API servers to open data from a database, for example.
Creation of authentication via APIs such as OAuth 2.0, JWT tokens, third-party services such as Firebase or API Key.
Migration to cloud with reverse proxies such as NGINX, Apache or Traefik to manage multiple micro services and HTTPS, among others.
Web languages I'm used to working with :
Flask in Python and Node.JS in Javascript.
Cloud Architecture
Deploying services on Cloud services via Docker
Network configuration of services
Security: e.g. configuration of firewalls, IP whitelist, backup, mirroring, HTTPS, etc.
Versioning through Git
Setting up tests
Cloud services I'm used to working with :
Microsoft Azure, Google Cloud Platform (GCP), OVH, Amazon Web Services (AWS) and Oracle
Non-technical skills
Definitions of business models around data and a strategy for using data.
Training in data manipulation tools and programming languages.
Popularising of technical subjects
Experiences and Education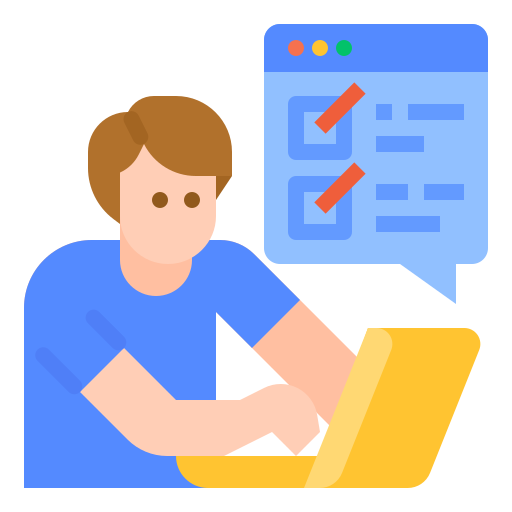 Data Engineer Freelance
IT services for all types of companies
Developing projects for processing and adding value to my clients' data
See skills
See references
September 2018 - Today | Full-remote / Montpellier, France
ETL
Databases
Data Science
AI
Co-Fonder et Chief Technical Director
Start-up specialised in transport for people with reduced mobility.
Implementing the strategy with my partners, who develop the commercial side and collect user requirements.
Creation of the company from a legal point of view, management of accounting and administration.
Development of the information system and services :
Development of the architecture for collecting, transforming and storing cartographic (GIS) data with opening via REST and GraphQL APIs. Deployment on 2 Cloud providers. (Architecture and Back-end)
Programming of 3 websites with React.JS and JQuery for clients and data management tools in-house. (visualisation tools)
April 2017 - December 2021 | Grenoble, France
Data Engineering
API
GIS
React.JS
Entrepreneurship

Data & Analytics Consultant
Analytics & Information Management (AIM) business unit, which develops and implements Artificial Intelligence (AI) projects.
Development of machine learning algorithms on text (Natural Language Processing) for automatic mail classification.
Programming of an automatic invoice processing prototype with image to text extraction algorithms (OCR) and with the text obtained from named entity recognition algorithms. (Named Entity Recognition)
Client assignment involving the collection and analysis of large volumes of data in the automotive sector.
February 2018 - October 2018 | Paris, France
Data Science
Machine Learning
Scraping
Consulting
Deep Learning Internship
Start-up specialised in hyper-spectral image capture from drones
Development of a deep learning strategy for a pattern recognition application using a miniaturised hyperspectral sensor on a smartphone.
Use of the Python package Tensorflow
Virtualising the data processing environment with Docker
Drafting of a report on possible use cases for Neural Networks for the startup.
Février 2017 - Mars 2017 | Brest, France
DeepLearning
Python
Tensorflow
Neural Networks
(ex Télécom Bretagne, Mines-Ponts schools)
Brest, France
Engineering Master of Science in Data Science :
Machine Learning
Business Intelligence
Big Data
TOEFL : 620/677
Shanghai Jiao Tong University
(SJTU)
Shanghai, China
6-month university exchange
Data Science / Big Data
Preparatory classes
Math-Physics (PSI*)
High school Joffre Montpellier, France
Awards
Andyamo - BFM
TV | January 2020
Mines Télécom Institute certification